Looking for a new garage door? Aspen provides FREE In-home estimates.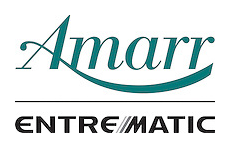 Aspen Garage Doors offers a wide selection of quality-made, professionally installed residential garage doors. Choose from steel two sided doors, carriage house doors, wood doors, insulated doors and economy doors.
We offer an array of styles and materials that will meet your budget and accentuate your home. Get started by considering some options below, and we can customize your door to any extent.
If you'd like to get ideas about pricing and options specific to your home, give us a call (612) 900-0054 or send us a message >
1) Popular Garage Door Styles
2) Garage Door Colors & Finishes
3) Garage Window Styles & Other Options
Worn Out Hardware
cables
hinges
rollers
locks & struts
Remote Controls
transmitters
keyless entry
battery back-ups
remote lighting
Glass Top Sections
standard
obscure
insulated or acrylic windows
locks & struts
Weather Stripping
bottom seal
PVC seal for top and sides