Broken Garage Door Cables are Dangerous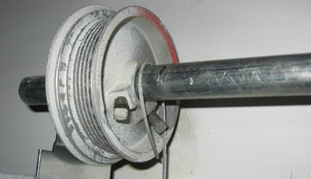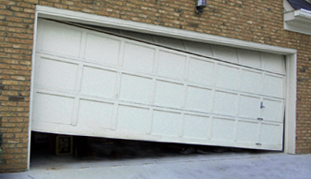 Does your door look like one of the pictures above?  Chances are you have a broken cable.  If you do have a broken cable DO NOT operate you door as it is only being held by one cable and is a very dangerous situation. Because cables are part of a complicated counter-balance system and are under tension, we do not recommend that you attempt this repair yourself.
Call (612) 900-0054 for same day service.
In both torsion and extension spring systems, cables are an essential part of the garage door assembly. In torsion systems, cables are attached to the brackets at the bottom of each side of the door. Above the door, the cables are attached to the drums. When the door is raised, the cables wind onto the drums. In extension spring systems, the cables are part of the pulley system.  In either case, if you have a broken cable, your door will not open properly on one or both sides, causing a frustrating and potentially dangerous situation.